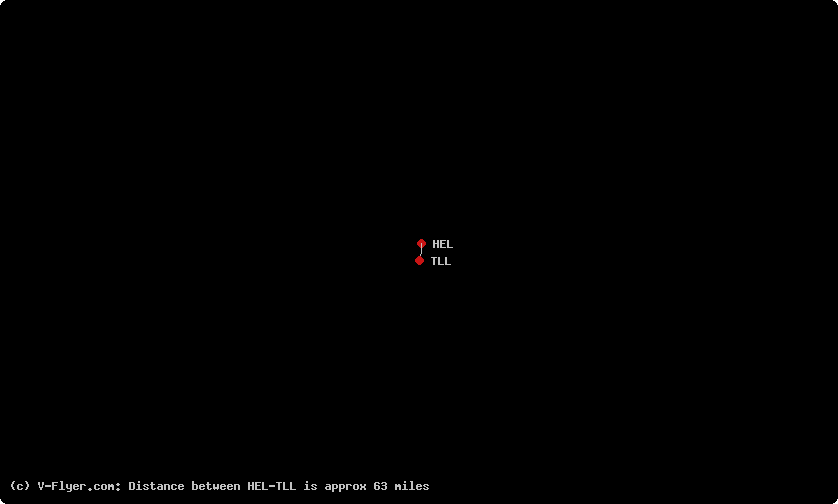 Flight 1 was LHR to HEL. Welcome to flight 2.
From plane to airbridge into the terminal at gate 38. Our connecting flight to Tallinn was from 20A. This was NO mean feat! Firstly, landing in non Schengen you have to go through passport control, which is relatively straight forward and quick. But then, as you leave the passport kiosk you are turfed-out into arrivals. It took us a few moments to work out which way we had to go as the signage wasn't overly clear. Thankfully there were other [Headforpoints] travellers on the same flight and we muddled through for a few moments before seeing the way we needed to go. We arrived at the gate to see it was flagged for a different destination. Perplexed, we all got our iPhones out and tried to work the Finnair app to show us where we should be. After 5 minutes the gate was adjusted and showed Tallinn. iPhone boarding passes shown and down the stairs to the awaiting bus.
Like good British citizens we queued at the glass doors of the terminal waiting for them to be opened. We must have waited 10-15 minutes until a Finn calmly walked up to the doors and they opened. He boarded the bus and the hoards then followed. Two minute drive around the runway to the aircraft an ATR72. We parked alongside and waited. The door opened, the steps dropped to the ground and the crew indicated "two minutes" (well it was either that or she was telling us to foxtrot oscar). Within a minute we were off the bus and up the steps. This plane boards from the back and it's a struggle to board and the overhead bins are small. Our regulation cabin bag wouldn't fit and had to go on the floor under [sort of] the seat in front. It was a squash but actually we had a bit of legroom and all was fine. The flight was 20 minutes, 5 of those were taking off and (what seemed like) only a minute to descend. It was bumpy on landing and He eventually regained the blood in his fingers from holding my hand sometime later.
For those that are still reading, we took an Uber from Tallinn airport (7 minute wait from booking) which only cost €1.50 - so shocked were we at the price that the driver got a nice tip.
We booked a standard king room at the Hilton for a part point part cash price of €42 and 12,500 points a night. Being Gold, I knew I would be upgraded to a deluxe and that suited us. But, 3 days before we flew we had an email from the Executive Club manager, welcoming us to Tallinn and confirming an upgrade to the Executive Lounge on floor 11. The room is fantastic. A stunning full wall of glass overlooking the city and bay. The usual food/drink happy hour 6-8pm is excellent and by far the BEST food and drink offering in an executive lounge we have ever had. The staff are super and I would recommend if you come to Tallinn (and you SHOULD) then you ABSOLUTELY have to stay here.
This is the first half of a 200TP and 4402 avios weekend.
Oh and it snowed (-8 most of the time we were there!).