This is a Trip Report from the Upper Class cabin
Ground Staff

Food & Drink

Entertainment

Seat

Cabin Crew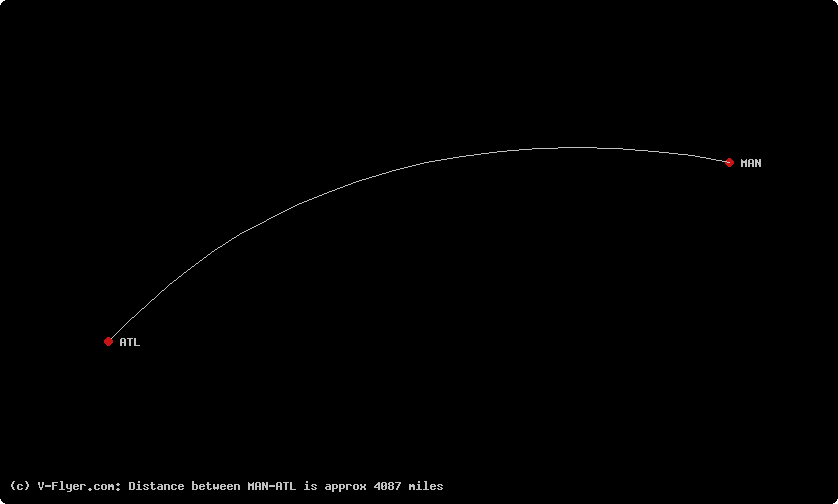 My original plan was for a trip to BOS from MAN, however, after reading it on here, I decided to book one of those year-round VS/DL Upper fares to ORD via either ATL or JFK from MAN for ~£1400. A final opportunity to get some extra TP's at the old DL earning rate.
When I booked this fare online, the online booking system didn't want to behave and whilst it had reserved my flight(s) and I was able to select seats etc, it hadn't taken the money from my VS AmEx card. I could tell things where not right as no e-ticket number was showing in the booking even after 24 hours and my MBNA app was not showing any pending charges. Don't get too excited though as after I rang VS and after them taking the payment, they said if I had not have called, they would have needed to take the payment at the airport.
My booking was showing an A333 1-1-1 config, which stayed that way until about 3 days before departure, though it did keep me in 7K.
I drove to MAN and parked in JetParks 1, which I always use (either JetParks 1 or 2) as those are all fully automatic number plate recognition self-entry and self-parking and only a few mins bus ride away from the terminals.
Online check-in had been done the previous day, though the system wouldn't issue AppleWallet passes, it did let me print paper boarding passes for both the VS109 and the VS4570 (DL1777) flights. The agent mentioned it would be gate 300, so I know straight away we would be departing from a remote gate.
Arrived at T2 and dropped my bag at the Upper Class check-in desk where I was greeted by a friendly agent. An Escape lounge pass was also issued. Security was nice and easy again, even the priority lane. Pretty much every bag going through was getting secondary screening causing the secondary screening belt to back-up holding things up a little, although my bag did come straight off. I did get a few dirty looks from the many people stood waiting for their bags waiting for secondary!! I guess this was done to the increased Uk treat level?
Made my way to the Escape lounge where I was directed to the smaller lounge down the corridor. No VS staff visible in either lounge, though I was warmly welcomed none the less.
T2 at MAN has an airside outdoor smoking 'cage' which is always a bonus for those that need it, which is actually next to gate 300. (T1 at MAN has one of these too, nothing airside in T3 though).
The Escape lounge didn't get too busy as the staff where sending anyone without a business/first fare away.
The flight was called about 10:00 so I wandered down to gate 300. No priority lanes here with you having to get on a bus to the remote stand but was was nice and organised.
Today's A333 was G-VKSS so if VS had have pulled their finger out a few months back, that should have been a new 1-1-1 config A333 (it got missed apparently due to parts not turning up in time)

Even with it being a remote stand, there is still something kinda' of special though about walking up steps to board an Aircraft. It gives you a better sense of it's size and power.
I was welcoming at the door and directed to my seat. Crew where soon on hand to offer pre-departure drinks. The seat didn't look in tremendous condition with bits of the wall panels clearly not fitted properly and the TV screening not sitting flush in the holder. The J cabin soon filled up with only 4 empty seats.
We had a total of 235 pax with 12 crew and 2 flight deck crew today and a flight time of 8hrs 22mins to Atlanta.
I didn't seem to get a menu as when the crew came round taking dinner orders, they a little surprised I didn't have one. I did know what it was going to be though having read it on here.
I ordered the Salmon but after a short while, a member of crew came and said they had run out so could I have something else. Now I'm not one to throw the DYKWIA card around, but surely common sense should really kick in here and Flying Club Gold card holders should really be getting their first meal choice? Either the crew still cannot see who has what status from the manifest or there where a lot of Golds on today's flight? Anyway, I let that one go and picked the chicken instead.
I watched a few films during the flight. The bar wasn't used much during the flight. Wow, and what a grotty looking bar it was as well!! The bar surface was very badly and deeply chipped & scratched. Apparently that's another reason why the A333's are getting refitted as the old bar wasn't standing up to general wear and tear. I'm sure a crew member also mentioned on a previous flight that the bars have already had to be temporarily replaced on some of the none refitted A333's because of this. Those bar stools are very uncomfortable as well.
I was talking at the bar and one of the pax should have been on the previous day's JFK flight from MAN, the one that got delayed ~6 hours. They said it was bedlam!!
My pre-ordered duty free was delivered along with a bottle of gin I'd ordered (not for me, sorry but I hate the stuff). The bottle was put in a sealed bag with the receipt showing with me taking a connecting flight. Duty free bottles are OK to go through TSA security for connecting flights as long as you have come off an International flight and the bottle is in a sealed bag with the receipt clearly showing also known as a secure, tamper-evident bags (STEBs).
Afternoon tea was served about an hour before landing. I opted for the burger which was as good as ever. You can order these 'lighter bites' at any point though during the flight.
The crew where using the 4 empty J seats as crew rest during the flight. Not sure if those seats are blocked as per the West coast flights using A333's or if they just happened to be empty? I do think it is ridiculous and bad management that VS crews have to put up with this on the A333's with them having no separate crew rest area. I've seen them just 'bunker down' on galley floors before now

It's not like the A333's don't come with the option of a crew rest module as they do, it's just that VS management choose not to instal them.
We landed on time at ATL. I said my goodbyes to the crew and headed to Immigration. The main line didn't look too bad actually . I have Global Entry so I just used those machines which meant I was one of the first at the luggage carousel. Bags came off very quickly with virtually all of them looked like they had transfer tags on them.
I collected my bag and headed to the transfer bag drop area. Having TSA-Pre (as part of Global Entry) means you are then directed out through the normal exit into arrivals and you have to then head up to departures / normal security to use the TSA-Pre lanes there instead of the transfer security lines down stairs. The sealed bag with the bottle of Gin in it was opened and swabbed but other than that TSA where perfectly happy with it. TSA-Pre means everything else can stay in your hand luggage and shows don't have to come off.
Headed back down to the plane train and made my way to concourse B. Flying in J means you can use the Delta Sky Club lounges whilst waiting for your next DL flight. The flight ended up departing from concourse D though as I got a last-minute gate change.
This was my first time in a Delta Sky Club lounge and wow, the staff there where spectacular! Some of the best lounge staff I have ever encountered. They where all very welcoming, cheerful and friendly and they really did make you feel welcome. The agent behind the desk jokingly thanked me for bringing her a bottle of gin, the greeter at the door also really did make you feel like they were happy to see you. Staff in the lounge where also bringing you drinks from the bar. The concourse B lounge is quite large, bright and airy with plenty of seats.
My connection time at ATL was 2hrs 50 mins which was plenty of time, if anything a little too long as I just wanted to get to Chicago by that time.
Nothing remarkable about the DL flight, other than it was on a noisy MD-88. I did get a slightly worrying beep and flashing red light at the gate as I boarded at ATL though and the agent had to do something manually on their system. He mentioned something about because it was a VS booking even though I'd already selected my seat in the First Class cabin. No issues though and the agent just printed me another boarding pass. The flight arrived on time at ORD.
Bags where soon coming off (the DL app had been tracking my checked-in bag all the way from Man and showed you at which point your bag was at; at customs, at the baggage carousel, loaded onto flight DLxxxx at xx:xx time etc. Yes, it even shows you the time it's loaded onto your DL flight; that didn't show for the VS flight though).
I really hope VS add this functionality at some point to their app as well.
All in all another good VS & DL flight.
Currently enjoying the hospitality at The Langham here in Chicago in a Club room which is really rather nice

Regards

James Mitchell