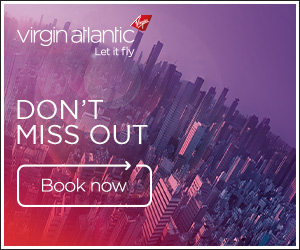 mitchja wrote:

Lindsk wrote:Has anyone taken the Allianz insurance out when booking?

Now not sure what to do about insurance - it looks like other insurers are starting to cover Covid 19 for less than the Allianz insurance, so am interested in your thoughts.

Any advice welcome as ever



I didn't bother as although I just skimmed over the text when I booked, it just sounded like a standard travel insurance policy to me?

VS's included COVID-19 policy is only included with flights up to the end of this year.

I have annual travel insurance with my Nationwide Flex Plus account (although they have recently updated their policy stating that from Jan 2021 they will not cover anything COVID-19 related).
Thanks James - I skim read it also and missed the fact that the Covid policy is just until the end of the year.
I will look into our usual insurance options and compare policies - I am optimistic that by November, if we move it to then, Covid will not be as big a consideration/ challenge...