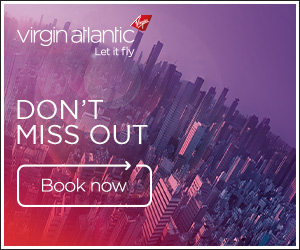 Hi all

I'd appreciate some thoughts on this please.

My daughter was due to fly to Orlando in June to take up a 2 month position working for Disney over summer. I've booked to fly over when she finishes so we can have a holiday as last year she went to WDW with her dad but he had a stroke just after arriving so it was a week and a half in hospital then repatriation.

Our flights home are on the same flight but there are 2 months between our outward flights.

At this moment in time she's not been told the program has been cancelled although we know the US version ended yesterday.

I can't change her June flight to my August flight until we know what Disney are doing.

Others with holidays booked are pushing their flights back to post July/August so I'm concerned by the time she knows anything for sure, there will be no seats left and I'll then be travelling for no reason. I'd also like her to get her holiday this time as her last year has been pretty traumatic but I realise that's a fairly selfish view. My thoughts were to book another return flight for her for the same dates as mine. Once we know what's happening, I can then cancel either her June/Sep flights or the Aug/Sep flights. Does this sound like a good plan? I'm thinking that at the most I'd lose the £350 flight charge and be able to obtain a refund of the taxes. Around half the fare was taxes.

If the travel ban continues and her June flight is cancelled anyway, with an option to push back the dates (which we'd no longer want as we'd have her other flight) I'd put that towards another trip later in the year so that's not a problem.

Can anyone see an issue with this beyond losing the airfare? Is there something I've not considered?

Many thanks for reading. I hope you're all getting sorted if your impacted in any way.