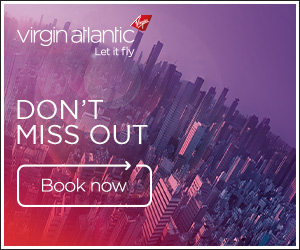 Hi all,

So I'm trying to cost up the best way of travelling LHR-JFK return (although any New York Airport is fine) for my wife and I, using a combination of my miles (a thousand shy of 300k) and a rewards voucher earnt through the VA Credit Card+ programme.

Just to note, I'm only a red member - I believe it costs half the usual mileage when it comes to UC companion seats for non silver/gold members from PE to UC.

We'd like to travel early Dec 2023 outbound in Upper and then return four/five days later in Premium.

After a quick calculation it appears the cheapest way of doing this (miles usage wise) is to use the upgrade option of my voucher and upgrade two one-way seats from Lhr-JFK, PE to UC - effectively using miles for the equivalent of 4 x PE flights but getting the two outbound as UC. I believe that totals 110,000 miles but happy to be corrected on the above!

Just wanted to check if that's the best way of using the voucher for this trip. I've looked at upgrading one return flight and using the Companion Reward option, but both seemed to cost more miles overall.

Thanks!