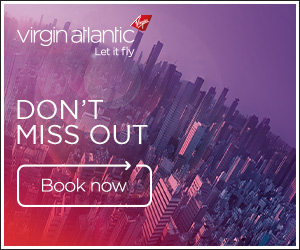 Hello All,

I am planning out travel for next year. I noticed there seems to be a VH promotion offering 20 tier points for every £500 of spend up to 400 tier points on each trip.

Seems like a nice way of getting to Gold faster...

I wanted to know, has anyone taken advantage of this? Thoughts/feedback welcome.

My only concern with having VH involved with bookings is it makes upgrading much harder in my experience. I like to do Premium + points to Upper. Does anyone foresee an issue doing that with them, other than the fact it will be a bit of a headache for whoever is doing the booking?
Fly's a little too much.