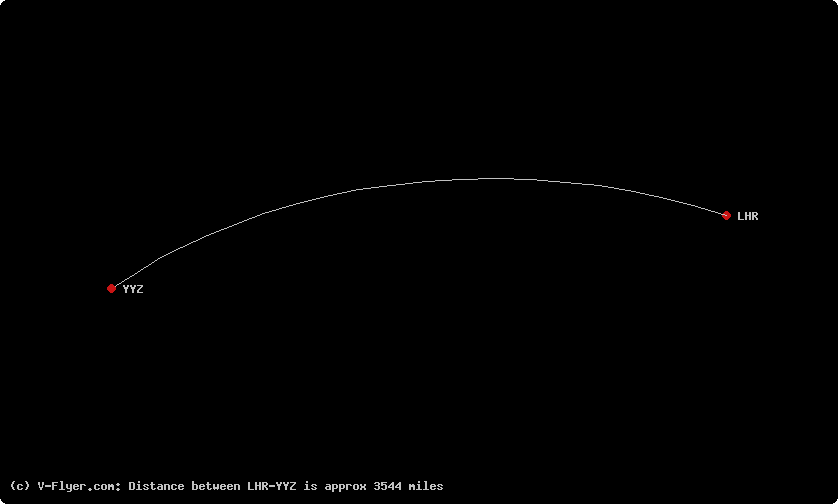 This year has been a year of firsts for old Sealink. To start with, I have flown more this year than ever – I think I made it to 54 sectors. So I am a lot of trip reports behind!
First time as BA Silver; first time flying Delta, and now, the first time in BA First.
Some other websites cruelly refer to BA First as 'the best business class in the sky', but at the point of booking I was just excited to see what goes on behind the last curtain on the plane!
I stayed at the Sofitel at Heathrow T5 the night before, and I know it's supposed to be a nice hotel – for sure the staff are pleasant and the bed is comfy – but overall I think the hotel is quite overrated. Another first this year for me was attaining Accor Silver, then Gold (Helped a lot by their 3 x points promotions) and this was the first time that the Sofitel Heathrow actually noticed and provided me with a free drink at the bar. Now, those who know me should hopefully know that I am not precious, but I do take issue with companies that promise benefits but then fail to provide them. Ironically, the little Ibis Styles at Heathrow (a quirky hotel which I like, a lot) has always provided me with a welcome drink at the bar because I am with Accor. I digress. I am going to sound totally precious now as I also received a complimentary upgrade to a Junior Suite at the Sofitel; and it had a free minibar (stocked with soft drinks) and … I don't know, it just doesn't work for me. It's very shiny and new and modern but there is something missing. When I checked in I was asked if I had stayed before, I said yes, they said welcome back. How about when you find my reservation welcoming me back? That would be much more personable. OK, I sound totally precious now.
I had as decent a nice sleep as you can have with the knowledge of an early start the next morning, and I definitely appreciated the wake up call – I didn't want to miss one bit of my BA First experience.
The Sofitel is linked to Terminal 5, and while the walk is easy I think using the term 'linked' is tenuous. Don't even start me on the Gatwick Hilton…
Anyway, I'd say it's a 1/3rd mile from the Sofitel to the BA First check in area.
That was very nice. As I approached, a staff member asked me where I was flying to and introduced me to the check in staff! What I liked about this was that I didn't have to 'prove' I was flying First Class at this point – they assumed I was. Check in was effortless and the south fastrack security lane was pointed out to me. This was fairly quick and the staff were friendly.
What I really liked was that the exit from here was directly outside the fabled Concorde Room.
Boarding card scanned and the magic door opened.
Now, I don't want to be cruel here, but it's no Clubhouse.
I received a lovely welcome from the crew who were delighted to hear I was a Concorde Room virgin (see what I did there?) and gave me a little tour.
I sat down in the dining area for breakfast.
The staff were pleasant but seemed rushed, something I have noticed about BA lounges before. The whole décor of the place lacked personality, and doesn't have the instant WOW factor of the Virgin Heathrow Clubhouse. In many ways it reminded me of a DFS showroom.
Magazines were piled up in a very unappealing manor, (layered diagonally on top of one another) so it was hard to see what they were.
My breakfast order made, I was sad when both cereal and cooked options arrived at more or less the same time. And the order was wrong. Then trying to get the attention of the staff as they rushed about was quite difficult. So although the lounge looked luxurious, the service wasn't, really. However, also bear in mind that I spent about 20 years of my life working in customer service and am probably hyper sensitive to things that others might miss. For example, the term 'no problem' really drives me mad and I despair when I hear it (and I mentally 'mark down' where I am where I've heard it!). For all intents and purposes, the Concorde Room was a nice lounge, my niggles aside.
Never mind that, I had a flight to catch!
Departing from T5B, I noticed the massive queue for the transit, so ran back to the lift for Floor -4!
There is a pedestrian walkway from T5A to T5B and C, and I was the only person using it!
It helped that there were moving walkways for most of the journey, and I definitely saved time this way. As well as a bit of exercise, it was nice to escape the crowds of Heathrow.
I arrived at a busy Gate 38, where an announcement was made that due to the flight being very busy, strict observation of hand luggage would be made, and they asked for volunteers to check in hand luggage.
Boarding started with families, then First Class. As you can imagine, I was amongst the first on, such was my excitement.
A warm welcome onboard with my seat pointed out to me, and no sooner had I sat down I was being offered some Laurent Perrier Grand Siecle by a great crew member. She had arrived as I was talking a picture of my seat, and she was delighted with my sheepish confession that this was my first time in first, and she then offered to take my photo for me.
Another member of crew introduced themselves to me, and then another – I think the on board manager as he spent a good five minutes talking to me, and indeed the other passengers in the cabin.
After take-off, hot towels were handed out, then a refill of Champagne with some lovely toasted nuts.
I will post the obligatory food pics later, but suffice to say the food was good. I had pre-ordered chicken pie and was asked if I was still happy with that as they were more than happy to serve something else from the menu in case I had changed my mind. I stuck with the chicken pie, with buttered cabbage and mustard mash, and it was overall good but a tad salty.
Dessert was two sorry looking scoops of vanilla ice cream.
Champagne was constantly being topped up, and they were always looking out for me as they passed.
I did doze off at one point, and when I woke up I noticed that the blind on my windows had been pulled down, which was a nice thing to do. The crew could not have been nicer, and that's an asset that I don't think always BA appreciates.
Inflight entertainment was better than VS – a huge choice of television programmes including stuff that was nice to flick through – MasterChef Professionals, Doctor Who etc.
Towards the end of the flight afternoon tea was served, again, I will post pics later but it was rather nice, with Rodda's Clotted Cream and warm scones as well as finger sandwiches.
The flight for the most part was very smooth – the 777 being a very pleasant aircraft to fly on, although I am very much looking forward to flying home on the 787 on 1st January, where First Class has a total of 8 seats 
As I have not flown on other airlines First Class before, I don't have a frame of reference to compare it to. I loved the seat, easily the most comfortable seat I have had. The double windows were nice and there is lots of space for you to sit with a companion and dine together.
Would I fly BA First again? Yes, without hesitation. The crew were superb and really made the flight.