Thought I would consult the collective on this one to double check expectation on a quick LHR-BOS rtn with a day doing a retain Au TP run on Delta from BOS - MSP and back.
This is looking like a good option....question is this, are TP's earned per flight -OR- per 'leg' e.g. outbound to MSP and rtn to BOS. I could read this as a 300TP or a 150TP run.
I've cut the picture from ita matrix as it didn't format well as a copy/paste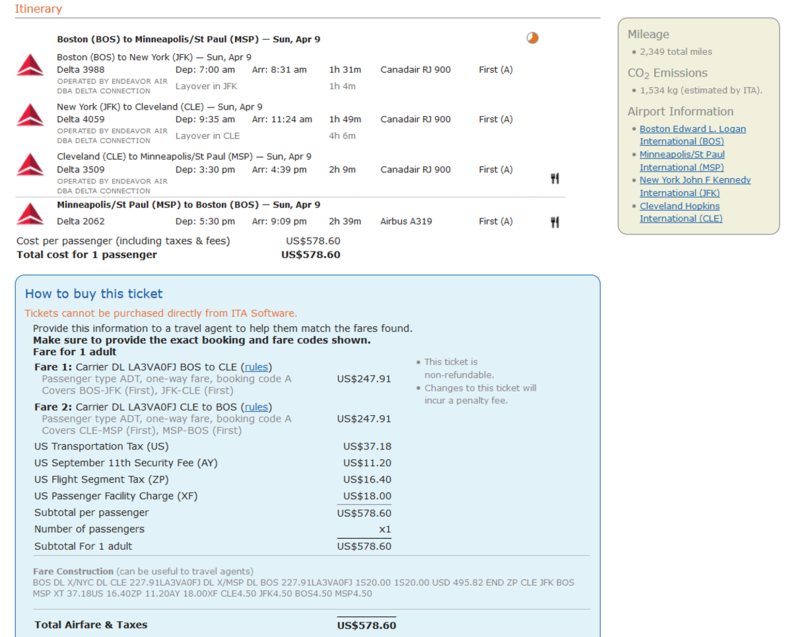 And same trip shown in Delta as a bookable itinerary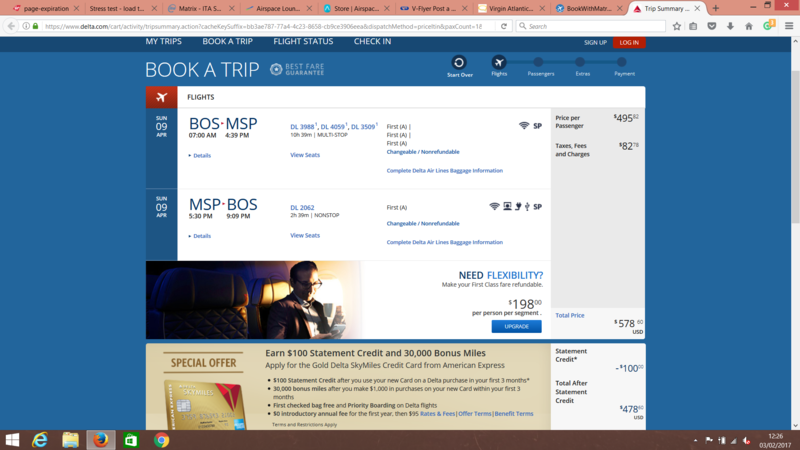 cheers all
David
Last edited by
s2driveruk
on 03 Feb 2017, 14:42, edited 2 times in total.