V-Flyer Membership
Hi, please
login
in order to enable the membership options below.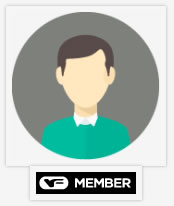 V-Flyer has always been a strong community. Since 2003 we've been chatting together, drinking together, traveling together and at least three couples (that we know of!) have even tied the knot together. V-Flyer is (proudly) responsible for forging lifelong friendships between people of diverse backgrounds from around the globe. Our moderating team have a goal of keeping our community fun for everyone and we're keen to maintain our reputation of being a friendly and mature forum.
The popularity of V-Flyer is reflected in the hardware needed to run it. From our humble beginnings we quickly outgrew cheap hosting options and now live on a dedicated 8-core server connected directly to the Internet backbone in London's Docklands. We use the latest technologies to give our visitors a top-class experience on our site, and we have the support of one of the most widely-respected web hosts on the planet to ensure when the inevitable hiccups occur we can get back on our feet with the minimum of disruption.
But all this costs money – over £4,500 per year. We get a small commission when you follow links from V-Flyer and book things like flights and car parking, but the majority of the income used to defray costs comes from membership subscriptions from users of the site.
The majority of the features on V-Flyer are free, but if the site has helped you and you want to chip into the costs of running the place we'd be very appreciative. You can take out a subscription for any period from monthly to lifetime.
As a thank you for your support, members get access to the 'Behind The Curtain' area of the site where we have a private forum reserved for members-only discussion. You'll also get a forum badge reflecting your level of membership so others on the site will know you're supporting V-Flyer. Plus we won't display the inline banner ads in the forum.