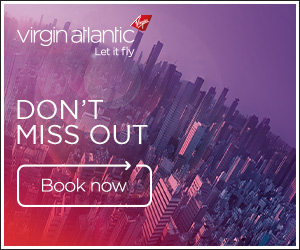 Almost certainly it.

Choice on many key markets from the UK has been reduced quite a bit over the last 18 months if you take TCX and DY's exits from the market, both with lower yielding leisure traffic, but if VS can capitalise on that to help recovery then excellent.

The signals seems to be that Summer 21 bookings look positive, particularly on MCO, which will make a lot of sense, I just continue to hope that the vaccination programme, entry and testing requirements for both sides of the Atlantic is in a sensible position to allow this.