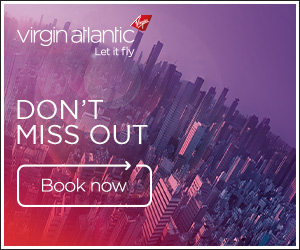 flyingfox wrote:Fridays update from VS Trade;

The following flights are cancelled

Cancellations Effective until and including

USA
LHR-MCO-LHR. 14 July
MAN-MCO-MAN. 14 July
LHR-SFO-LHR. 14 July
LHR-LAS-LHR. 17 July
MAN-ATL-MAN. 16 July
MAN-JFK-MAN. 15 July
MAN-LAX-MAN. 16 July

Caribbean
LHR-GND-LHR. 15 July
LHR-TAB-LHR. 6 Oct
LHR-HAV-LHR. 30 Sep
MAN-BGI-MAN. 13 July

Pakistan
MAN-ISB-MAN. 16 July

We're delighted to let you know that we will resume operating return passenger flights between London Heathrow and Johannesburg on 24 June 3 x weekly and London Heathrow and Antigua from 23 June 1 x weekly.
Thank you for the update. THey have also cancelled LHR - HAV scheduled to operate on a Tuesday in October