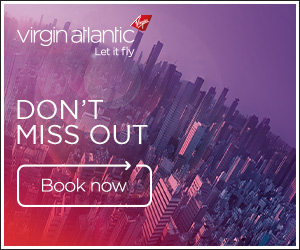 Visiting a Virgin Clubhouse for the first time!! As a MAN - ATL customer, we have to currently accept the Escape Lounge in Manchester and the SkyClub in Atlanta.

This flight was MAN-RSW initially via ATL but changed to JFK due to the delayed start for MAN-ATL. I love the Clubhouse - the cocktails, the service, the food and the view!!

Just a shame that I messed up the online ordering and two redheads arrived!!

I now cannot wait until Manchester opens.