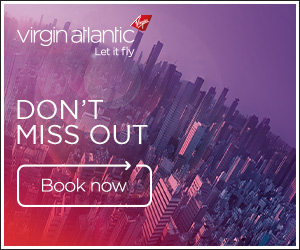 The new domestic routes throw up some interesting figures if you're looking for the best way to top up your mileage balance, or need a few extra tier points to earn/retain gold status.

Firstly, the figures surprised me that the new domestic routes aren't always the best miles earners - but the are by far the best method of collecting tier points.

Using the data from fare watch as the source of the cheapest prices on each route in each cabin, it seems you can be paying anywhere between roughly 7p and 21p per mile earnt, and from £60 to £532 per tier point. Admittedly some of those extremes seem to be due to a lack of availability artificially raising the price and the average cost per mile actually appears to be about 12p in Economy & PE, and about 15p in Upper. Tier points are about £130 in Economy and about £230 in PE & Upper.

The best deal for miles is curiously is LHR-SFO in Premium on current pricing. For a £936 return in PE you'll earn 13396 miles, or a cost of 7p per mile. The domestic routes LHR-MAN & LHR-EDI are averaging about 8.8p per mile on the currently available pricing, but when I bought my seat for the MAN inaugural at just £50.55, that works out at 6.7p per mile, just undercutting the SFO route.

Tier points wise, the new domestic route all earn 1 TP each way, so my MAN ticket at £50.55 equates to a cost of £50.55 per tier point - compare that to to a stonking price on the Dubai route of £398 in the current sale earning 4 TP, but giving a pretty poor £99.50 per tier point in comparison.

So what drops out of this is that the domestic routes, particularly MAN & EDI are the new tier point run routes. Remember when that was the SIN-KUL route? Only problem was you'd need to either be out there already or stump up the cost of getting to Singapore first. Same is true of the $69 SFO-LAX VX routes - cheaper once you're out there, but you have to factor that into your cost. Basically, if you can find the 50 quid fares on LHR-MAN, you can earn Gold from scratch for £2K.