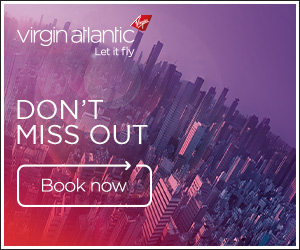 No credit for Tier Points/Miles flown 15Nov & 23Nov... UPDATE

Just got this response from an email I sent to FlyingCo requesting assistance for missing credit and how to access my FlyingCo account.
Thanks for your email and your patience through the recent system upgrade we have had.

Apologies that you are unable to see your Virgin credited miles, yet can see the Delta flights at this time.

We have a system glitch at present which is being fixed as we speak, and this is affecting quite a lot of accounts for the last three weeks since the system upgrade took place where some transactions are not crediting for our flights. All accounts will have their miles credited in due course, but I am unable to advise when this will be. Be rest assured though that whatever qualifying flight is missing we will credit these asap!

In regards to the Flying co access, the Flying co section is currently offline as we are relaunching a new site very soon within the next few weeks. So for the time being you can contact us as your dedicated team in regards to Flying co queries either by call or via email Mon-Fri 0830-1700.

Again thank you for your patience through this disruption, we have noted your flights missing and we will keep an eye on them for you.
backdoc wrote:Yes, its crazy, but for those of us on the West Coast, it makes it easy to maintain Gold status by flying ridiculous tier point runs on Delta. My partner flew LAX-SEA-SLC-SEA-LAX in one day in First on 18Nov on Delta for $550.60, which earned 300 Tier Points. The Tier Points were credited in 2 days. I flew LAX-LHR RT in UC 15Nov-23Nov on VS and still have no credit for my flights.

Steve



mitchja wrote:Hopefully my maths is correct here, but the entire system is now just utterly bonkers when I will now earn more VS tier points flying on Delta in First between SFO>LAX return which a total of just 676 miles and cost ~£250 than I will flying VS in Premium TALT between MAN>JFK on a K fare (~£750) which is 6660 miles

DL SFO>LAX return flight in First 676miles = 150 TP's
VS return flight MAN>JFK in Premium 6660miles = 100 TP's