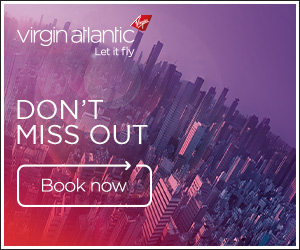 Tigerlilly wrote:

pidgeofcdf wrote:he said all planes so by that i take it as all routes. i think they will operate limited routes/capacity until then.
i'm very hopeful we will get our corridor to usa but that's only my honest opinion. your obviously more in the loop.
i've only had one trip cancelled (last september) and was very fortunate to go to las vegas in feb last year before covid fully spread.
hoping you get to go end of August and I get my MCO trip in September



Until it's official from the whitehouse I'm just sitting tight and chewing my nails lol. I've had two zoom events recently, one with the delta ceo snd one with Paul Charles who helped design the traffic light system last year. Both were very positive for a usa-U.K. travel corridor by June/July . Fingers crossed that's the case. Really hope you get your Florida trip. I should be there right now lol. But, in a twist of fate, the day we should have flown my adjoining neighbour had a huge house fire and weren't home. If we'd have been on our flight we wouldn't have a home left when we got back. Thankfully we detected the fire before we sustained too much damage to our home and stopped it totally ruining theirs. Xx
I'm very sorry to hear of the fire that yourself and the neighbor have suffered. I hope there wasn't too much damage and everyone is safe. Some things are more important than immediate travel, although I think we will all be happy when it arrives.
Do take care.
G-VROY