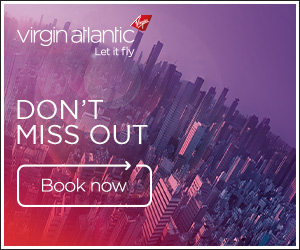 flyingfox wrote:Just received an email from the FCO regarding an update to the entry requirements to enter the US, not sure what we can read into this change;



Latest update:
Update to information on quarantine and testing requirements for entry to the USA ('Entry requirements' page)

The US Centres for Disease Control and Prevention (CDC) recommends that all air passengers arriving to the US from a foreign country get a COVID test no more than 3 days before their flight departs and present a negative result or documentation of having recovered from COVID-19 to the airline before boarding the flight. If you are fully vaccinated with an FDA-authorized vaccine or a vaccine authorised for emergency use by the World Health Organisation, you should also get a viral test 3 to 5 days after travel. Unvaccinated people should get tested with a viral test 3 to 5 days after travel and self-quarantine for a full 7 days after travel. Those who have recovered from a documented COVID-19 infection within the last 3 months, should follow all requirements and recommendations for fully vaccinated travellers, except you are not required to get a test 3 to 5 days after travel unless you are symptomatic. In addition, everyone should follow all state and local guidelines. More details are on the US Centre for Disease Control and Prevention website.

Quarantine requirements
For international arrivals, the CDC requires that unvaccinated passengers are tested within 3 to 5 days after travel and self-quarantine for 7 days after travel. Passengers fully vaccinated with an FDA or WHO-approved vaccine do not have to quarantine but need to take a viral test within 3 to 5 days of arrival. If you are travelling domestically within the US, individual states and territories may have their own quarantine requirements. A full list of local quarantine requirements is available on the CDC website. You should check the list frequently as it is likely to change, sometimes daily, as rates of COVID-19 transmission increase or decrease.

Demonstrating your COVID-19 vaccination status
The USA has not yet confirmed that it will accept the UK solutions for demonstrating your COVID vaccination status. You should follow guidance for alternative entry requirements. Your NHS appointment card from vaccination centres is not designed to be used as proof of vaccination.


This makes sense now
https://www.independent.co.uk/news/worl ... 6mDA_pv5rU
Unfortunately you have to register to read entire article, but headline gives some hope.
Fingers very tightly crossed
David