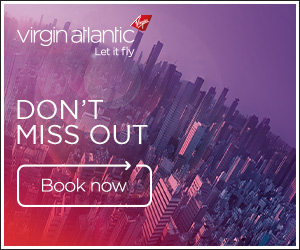 I completely agree that VS needs to diversify away from the USA, and fast. Whether that is a permanent change or one that lasts for the duration of Covid is a different matter, but I do think there's a (small) niche to be exploited right now for long-haul holidays to "safe" destinations. Volume will definitely be very low, but yield could potentially be high if it's the 'super wealthy' that want to travel and they choose routes with little competition.

At the end of the day VS will be forced to go down that path because long-haul business travel is still sidelined for most, and the USA remains out of bounds to all but US passport holders. Tourism to the USA looks to be impossible, certainly for months and possibly until after the election in November.

In the short term, I think the airline's route map should be led by any profitable freight destinations (probably to the USA) and also to wherever Virgin Holidays can identify is a resilient and safe market.

I'm absolutely delighted that funding has been secured and the airline finally has some breathing space and a shot at a more financially sustainable future.