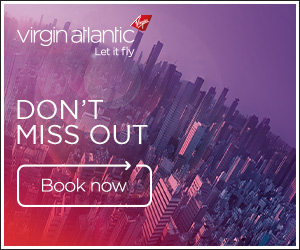 From VS Trade;

We're excited to announce that we will be providing free, rapid, pre-departure Covid-19 testing for customers on selected flights from London Heathrow to Barbados and onwards to Antigua and Grenada starting 9 December.

Customers over the age of five years will be required to take a free lateral flow antigen test before they fly, delivered by health professionals at Collinson and Swissport's Pre-Departure Terminal 2 facility. This type of test is used widely by the UK Government in different settings for mass-scale testing. A registered nurse will perform a nasal and throat swab which takes no more than five minutes, with your test results provided within 30 minutes. All the flight and cabin crew will also be tested.

Please note: the airport test is in addition to the current health and safety measures in place, and does not replace the requirement to carry out your own RT-PCR test privately in the days prior to travel, in line with entry protocols of your destination country. The local testing requirements for Virgin Atlantic's destinations, including Barbados, Antigua and Grenada are available on the Covid-19 travel advice hub.

This trial offers additional peace of mind to all our customers taking part and is a positive step towards removing the need for quarantining post-travel, with the information gathered contributing to the body of evidence on the effectiveness of pre-departure testing.

The tests will take place on selected flights from Heathrow to Barbados, starting 9 December. Some of these flights also continue onwards from Barbados (BGI) as a 'double drop' to Antigua (ANU) or Grenada (GND) and customers for these destinations will also be included in the trial.

If this is your customer's flight, and we have their contact details in their PNR, they'll be notified at least 7 days from departure as part of our pre-flight communications. This communication will include specific details about what is required of them and when, including the testing process with our trial partner, Collinson.