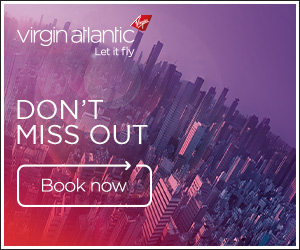 Couple of bits from Twitter, that don't appear to have made it to the forum (courtesy @seanm1997 and @spd_travels two very good UK based twitter accounts for new route news!)

VS have increased LHR-MCO to 3 Per Day over the July-August peak season with a new VS163/164 rotation in daily. The existing MCO services for many days looking at Expert Flyer are already showing nearly full. What's interesting, is that the new flight is still showing as a 332. I thought these had all left the fleet now?

Second bit is VS to launch San Jaun in Puerto Rico twice a week on Tuesdays and Saturdays from 26th June with a 333. Showing on ExpertFlyer but currently zeroed out. VS have been flying to SJU for a little while now as Cargo only with 787s as part of a double drop Cargo flight with Monetgo Bay.

I'm sure Summer 21 will be highly likely to change dramatically, at the moment there are still 3xDaily LAXs on sale and 5xdaily JFKs. As I mentioned I was fairly certain that the 332s had left the fleet so for most people having an "upgrade" from a 332 to a 333 or 787 will be welcome, for those of us with bookings it would be nice to start to see things firmed up.

I personally have a booking on the midday VS143 to LAX with an onward connection to Seattle for September and I'd be very doubtful if that flight operates!