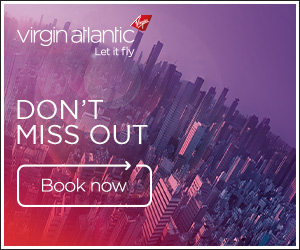 Tigerlilly wrote:

747G-VXLG wrote:

Tigerlilly wrote:Does anyone think it's possible they would use the a350's on the Orlando route in the future due to being a bigger aircraft and popular route?



They are meant to be taking over the route from early next year. G-VEVE is meant to start flying passengers in January, so in my opinion MCO will be the first route she flies. Also, they may use the LHR ones this summer if the flights go ahead and bookings rise as they are still the highest capacity aircraft in the fleet.




Oohh, fab. Thank you. After our trip was just cancelled for the 4th time I've moved to next year now. But fingers crossed Vegas at the end of august goes ahead this year . X
My advice is when they start flying, they will probably only operate the 'early' flight out of Manchester (like what they did with the A330-300s when they came into service) and Heathrow initially, so probably best to opt for that flight when booking.