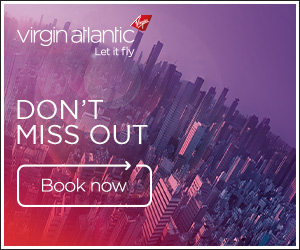 ColOrd wrote:There's far too many questions and threats right now to start looking to expand the fleet! Yes there's opportunities in much of what I have said above, but there is a rebuilding and reassessment that needs to be done first.
Agreed.
It's also worth remembering that VS were in the news again very recently needing more cash from the Virgin Group and further deferral of paying revenue due to Delta (all no doubt because of the UK going into a third lockdown and international travel being outlawed for many until at least mid-May meaning projections they made last year have long gone out the window). They have also postponed A330neo and A350 deliveries from this year until next and have the luxury of having a fleet that's all 10 years old or less except for 3 aircraft. There's also the small matter of the borders still being closed in the USA - undoubtedly the biggest market for VS still despite the recent efforts to diversify away.
Unless Airbus or Boeing come along offering a deal that's too good to be true (so think along the lines of the giant 737 order Ryanair placed shortly after 9/11 that led to Michael O'Leary sniggering on TV saying how he wouldn't even tell his priest how much he paid), I think further orders are off the table in the short-term until passengers come back in their droves and the outlook looks good, as well as being well on the way towards paying back the loans they took out last year. Until then, I expect VS will do what they can with what they have already and make the best out of what is currently a challenging economic environment. A good short-to-medium term outcome will be returning to their pre-COVID size.
Finally, what I will say is that if VS want to expand the fleet, a quick win will be to simply extend the leases on the A330-300's that are due to leave as the neo's come on stream. They are only 10 years old max at this time and are capable of operating UK-US East Coast/Caribbean/Middle East/South Asia, plus I don't foresee a queue of airlines lining up to take them on lease as soon as they become available.