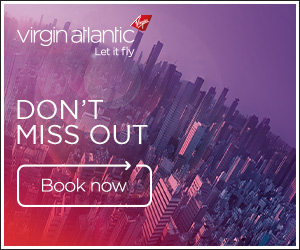 Hi all,
Wishing everyone happy travels soon! In the meantime, I have set myself a target of heading for gold and more specifically, gold for life. I understand the requirements for gold each year and I also understand the requirements to meet gold for life.
I have been gold in the past, but it was a few years back now. I'm currently sat right at the bottom - but obviously looking to change that.
I am a regular visitor to Las Vegas more than anything - however historically I have only travelled twice per year. Noting the tier points available per flight now - twice per year isn't going to be enough and to that end I need to work out if there is a "best" way of achieving my goal. I'm open to flying out and back again (classic tier point runs!) but I'm also open to a long weekend somewhere for example.
In order to help me achieve my goal, I have some questions which I'm hoping you can help me with.
1. How do I book a (J, C, D, I) class flight instead of a Z flight when the search is returning Z? I would rather not book fully flexible fares to achieve this, but I believe I might be a middle ground?
2. What happens if I book a flight to LAS through ATL for example. While this increase tier point return?
3. If tier points are the same regardless of where you fly, is there a "cheap" or "quicker" option for picking up those points. (LAS is a pretty long flight!)
I'm open to any other suggestions you have for me. In general, money isn't an issue in achieving this goal, but I want to be frugal in achieving it.
Thanks for your help