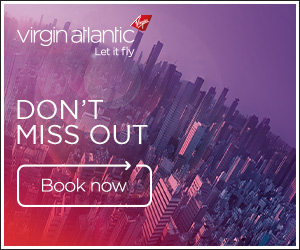 Prices for MAN-MCO in UC ridiculously high at present. Well over £5000 per person. Rewards are also now up to min 140,000 per person some were 150,00 and I even saw one at 185,000 per person.

The new Aer Lingus flight offers a Business Class seat for £3100 per person. Lie flat bed, 22" seat width, Lounge access, 'luxury dining' .

I assume VA prices and points will change. I hope so otherwise Virgin is going to lose a customer whenever we can finally fly. The only thing bad I see with the Aer Lingus flight is that it seems a longer flight time - assume this is all down to the type of aircraft they are using.