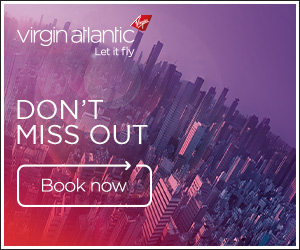 Hi - hoping someone can advise with this...

I was booked on VS129 LHR-TPA 28/01/2023, with return 11/02/2023. I've had notification from Virgin that the outbound flight has been cancelled, and they have rebooked us to Sunday 29/01. I called up today and explained that we really need to be in Tampa by the Saturday. I asked if it were possible to move to the Friday flight and have Virgin cover the cost of a hotel, or to move to a connecting flight on the Saturday (LHR-ATL-TPA) with the second leg being a Virgin-codeshare Delta flight.

They told me that neither of these options are possible. Because I have booked with Virgin Points and a Companion Voucher, I can only move onto an alternative Virgin flight, they cannot put me onto Delta unless I want to cancel and refund the entire booking and start again. They also won't contribute towards a hotel because we are more than 14 days out. All of this despite it being a Virgin-initiated cancellation.

I just wanted to ask if any of the more knowledgeable members here knew if this was correct? I always thought that it was supposedly irrelevant how you booked, revenue or points, the fact that you have a ticketed booking means I should be able to transfer onto any available Virgin-ticketed flight on the original day of the reservation, be it VS/DL metal. I also thought there was guidance that suggested you could request to be booked onto an alternative airline if the timing better suited, however I don't know if that only applies within the 14 day window too.

I have left the amendment in limbo for now whilst I hopefully seek some guidance, before I commit to the Friday flight and sourcing our own accommodation.

I should also add, we don't want to transfer onto the Orlando International flight as our hire car is booked from Tampa. Changing the car hire to MCO would double the price, and arranging a taxi from MCO to TPA to then drive back to Orlando is faff we'd like to avoid if possible.

Thanks in advance for any comments or suggestions!