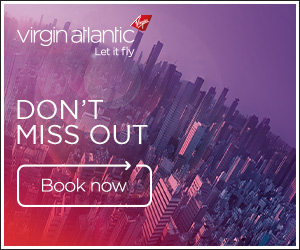 Can someone please explain tier points to me..... I am currently a silver member after our UC flights earlier this year (MAN-MCO).

These expire end June 2023.

Before then i will be travelling MAN-CDG, CDG-BCN (both return flights) with AF and using flying club points. Will I get any tier points for these on VS partners?

Also, I will hopefully be booking VS flights for October '23 to NYC and may even do this via VA holidays as a package, and as I understand it you get 20 points per GB£ 500.

We will hopefully be travelling to Orlando again in 2024 with VS.

Anyhow, is it worth trying to retain silver membership (i think I need 300 points before end June '23). With above will I get it?

VA packagae will be approx GB£5k (200 points???), plus partner flights?

Thanks in advance.