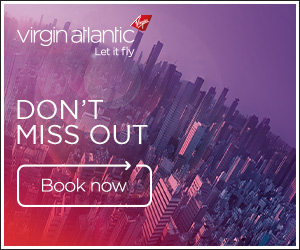 I booked a flydrive for 4 people through VH for april 2022 (3rd time rebooking) with UC seats on the outbound and PE on the inbound and was planning to wait for reward seats for the trip home.
Looking at the situation regarding reward seats at the moment, I decided to ring VH and enquire about a cash upgrade (3 days before VA released our return flights) and was told that it would cost £5000+ to upgrade the return leg as the whole return ticket would have to be rebooked.
Obviously as this was not in our budget range I politely declined this offer, but they suggested calling again when the flights were released.
This, I did, and actually spoke to the same person at VH which was very handy.
She went off to get a price, and came back with a " you're not going to believbe this" comment, and new flight locator.
The ticket had been rebooked, and I also had a refund of £1100 on my original price !!
Rather bizarre, but I'm not complaining

So I managed to get UC both ways for £1100 less that the UC/PE combo that I had originally booked.
Go Figure