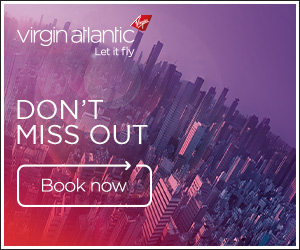 Hi All
Questions regarding Sky Team Status flying on Delta.

I have a reward flight booked with Virgin flying with Delta (Domestic USA)
Baggage prices are steep for 4 of us!

I have Sky team Elite Plus status with ITA airways but this is a con I think, Delta say they don't recognise even though ITA and Sky Team website confirm.

I hope to get Virgin Gold with a status match to my BA Executive Gold (coming back to Virgin after 5 years).
Would this give Sky Team benefits on Delta?

Finally is there a date yet for Virgin joining Sky Team and would this help?
Thanks.