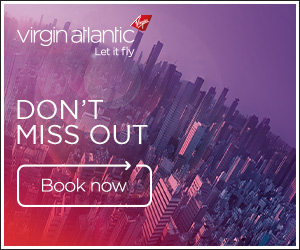 so we have booked flights from GLA to Halifax (Nova Scotia) mid Sept '22 for a 5 week trip around Maritime East Canada - a direct flight with WestJet. We will be driving down via Maine and Massachusetts (visiting family) and need to fly home from BOS. As we live in North Wales we are planning on flying home to MAN.
There are no direct flights ( we want to use our hoard of VS points) and are happy flying Air France via CDG. Currently it is showing 97,000 points and $626 for both in Business. We're happy with these amounts.
When 'clicking' on 'seats' it says we have to contact Air France.
Q1. Has anyone done this and does it work out ok? I have seen other posts that suggest contacting AF can be painful.
Q2. If I don't book online but ring VS will they be able to book our seats for us?
Q3. I am presuming that eventhough we are booking via Virgin Atlantic we cannot use our credit card vouchers to upgrade as the flight is Air France, or is it only when booking direct with Air France these vouchers can't be used?
I used to know my way around the old systems : miles not points etc etc and pre Covid when flights seemed to be abundant and great value.... sigh..

many thanks.