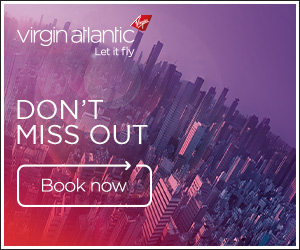 Sorry, I originally posted in the MAN-ATL thread but have had no response so thought I would put it into a new one:-

I have a two leg flight MAN-ATL-FLL return booked for April next year. Obviously, having read here, I am sure this will not happen (and thanks to everyone as I have learned some really useful stuff here!).

I logged on to my booking this evening and notice the first leg has been moved to exactly 24 hours earlier. I cannot see any availability for this or my date now for rebooking so can only assume they have been taken off sale.

When I originally read about MAN-ATL being cancelled for 2022 I thought they may reroute us via JFK or MCO. It would have been our first time in upper and we were really looking forward to it.

Is it official yet that the route is cancelled? If not, there is no point me contacting customer services as they will only deny any knowledge. What are my options as it stands? I got the flights at a good price and would prefer to be re-routed if possible as I doubt I would get such a good price again if I asked for a refund or voucher. Am I being cynical in thinking this is a deliberate move, hoping I would cancel before they were forced to cancel the flights, as they have moved me to a date that also stands no chance of getting off the ground.

Thanks in advance for any advice.