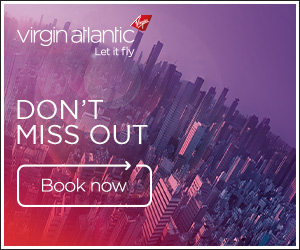 Having received the below from VS trade, I'm wondering what on earth they've been doing?! I'd never heard of them before this email... Their Google reviews are interesting!

Dear Valued Partner,

As a trusted partner, we appreciate you and the business you generate. So when we hear of travel companies who 'bend the rules' it causes ripples through our trade world and upsets us that customers can be affected in a negative way.

We are emailing you today to inform you that Virgin Atlantic do not permit you to work as a consolidator or be associated in any way whatsoever with The Flights Guru Ltd.

The Flights Guru Ltd. have been highlighted numerous times for their fraudulent activities and this behaviour will not be tolerated.

With immediate effect, any agency found to be working with or on behalf of The Flights Guru Ltd. will be investigated and have their Ticketing Authority removed.

If you have any questions relating to this, please speak to your Virgin Atlantic representative or Account Manager.