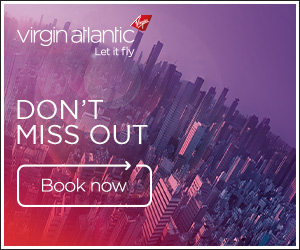 Am doing a little trip to the States in November...

Flying to Tampa, then up to Boston, over to Chicago and back home again.

Booked transatlantic via DL to get bonus tier points but still on VS metal.
Despite BA flying direct to both Tampa and Chicago, am so enthused by the consistency I have experienced with VS on my flights since October last year that they got my business.

Back to the post topic...

For my internal flight, I'm actually flying from Sarasota to Boston. Jetblue were charging USD 257.00, but ended up booking with JetBlue Vacations, with a return flight (which I won't use) and four nights in my favourite hotel in Boston for less that the hotel only price.