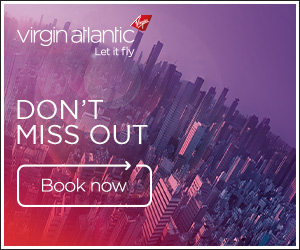 I have some Virgin Vouchers which were issued January 2016, and are therefore valid until June 2017.

Due to a mix up whilst booking/paying/checking in in December 2016 I was unable to use the vouchers.

Quick history: online booking require vouchers to be sent in by Special Delivery, however as this was a last minute booking, it was suggested that the booking be made (over the telephone) with payment being made at the time of check in (including twilight). This could not and did not happen, and my only option was to pay in full and take it up with Virgin upon return.

This I did, and the problem was resolved to my satisfaction. I was told I could still use the Vouchers until June 2017.

I only fly in December annually so even though I have booked and paid for my flight in December 2017, I was unable to use the Vouchers, apparantly the trip has to be completed before June 2017!

It does say that I can use the Vouchers for Duty Free, but no-one seems to be able to tell me if I can use them if I order online prior to date of flight in December!

Any suggestions or help would be appreciated.