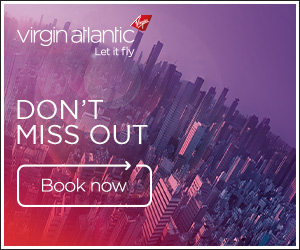 Not exactly Virgin specific, but just looking for advice / insight regarding our flights next year.

We are going to New Orleans, flying first MAN-ATL VA then onwards with Delta. It will be two separate tickets as we are using companion vouchers but not sure if this makes a difference to our experience in Atlanta.

In the past when we've had a potentially long day with arriving late to our destination we have preferred to stay over and break it up - in Atlanta we usually stay at the Marriott gateway so very close for the next day. It is a really long time since I've done the whole thing straight through and I'm not sure that I want to do it with my (pretty much adult) kids in tow!

Essentially we would be leaving home at 6.30am and arriving into New Orleans 18:50 their time which (BST) will feel like 01:50 to us. Our connection time in ATL is OK, but could be a bit hairy if we get a delay or they subsequently change the flight time (which they seem to do quite frequently) and I'm just not sure if it is worth the exhaustion and stress just to be at our destination when we wake up the next day?

Just wondered really what other people would do in our situation - plough on through and get it over with, or take the break and arrive in New Orleans feeling like we are actually awake?