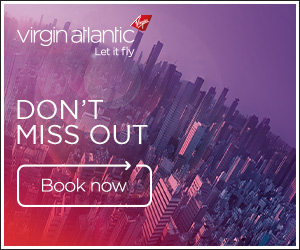 Hi all,

I'm scheduled to fly on Virgin from Manchester to NYC with my toddler daughter and wife at the end of November. Originally our flight was on a 787 and we selected Economy Delight seats row 47 HJK.

Today I found that our aircraft had changed to an A330 and we're now in ED seats in the middle part in a row of 4 - row 49. It's a bulkhead seat, near the toilets, no window, fixed armrests (hard for a 20 month old to nap across our laps!) and next to a random person. Also, we had previously been in the front part of economy, and now we're well behind the majority of passengers.

I'm pretty unhappy, because I paid over £120 extra to have inferior seats next to a stranger and two stinky toilets where people will be lining up. Are these seats as terrible as they seem? Has anyone had them before? I'm surprised this is the only ED row of 4 on the entire plane.

My options seem to be:
- Stay put (downside: next to toilets, stranger next to us, fixed armrests, in the back EC cabin so longer wait to deplane with a grumpy toddler)
- Move to ED 2 row seats, with either me or my wife sitting next to our daughter and the other sitting in the row ahead (downside: harder to wrangle a toddler alone, still in back EC cabin)
- Ask VA to refund us for ED and put us in seats closer to the front (downside: less legroom, would still be next to a stranger)
- Ask VA to refund us for ED and put us in the back rows - 61 to 65 - with 3 seats across (downsides: less legroom, furthest in the back of the plane)

Any advice is appreciated. Thanks in advance!